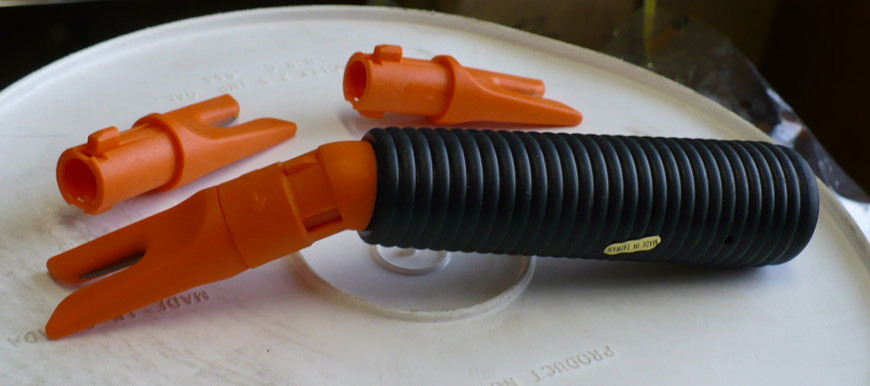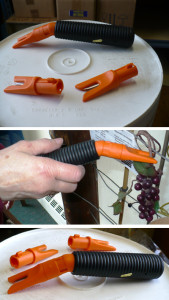 No springs to break or blades to sharpen.
The grape picker's hand will not be as fatigued or pinched as occurs with repeated grasping of conventional shears.
Fingers are not likely to be lacerated. The cutting head design does not allow fingers into the blade area.
Grapevines can not be damaged by overzealous pickers.
Simple care: wash with soap and water.
No lubrication needed as there are no moving parts.
No rust to worry about. When cutting head wears out (after about three tough days of harvesting), pop the head out and click in a new one. It's simple! It's tool-less!
The cutting head can be positioned either perpendicular or parallel to the bend in the tool. Thus the blade orientation can adapt to the grape picker's preference when harvesting waist high fruit (VSP) or higher trained fruit (GDC).
Ergonomic bend in tool makes it easier to reach grape clusters. It also allows for greater leverage, or torque, for severing highly lignified cluster stems.
The Grapefork Harvesting Tool is fast. Test rated the Grapefork Tool 10%-25% faster than shears when harvesting Cabernet Sauvignon. We sell the replacement for the Grapefork – the Cluster Cutter.